Brownfield Sister








Brownfield Sister, 2019. 2.59m
live action, puppetry and stop-motion animation


Brownfield Sister stands against the destruction of biodiversity on Swanscombe Peninsula, a rewilding triangle of marshland in North West Kent UK, hugged by the River Thames. Highlighting, and grieving for, what is in danger of being lost and destroyed by the proposal of new major redevelopment, a £5 billion media Theme Park project from The London Resort.

Brownfield Sister is an documentary and visceral homage to a landscape close to the artists family home and heart, a landscape in which she spent her formative teenage years traversing.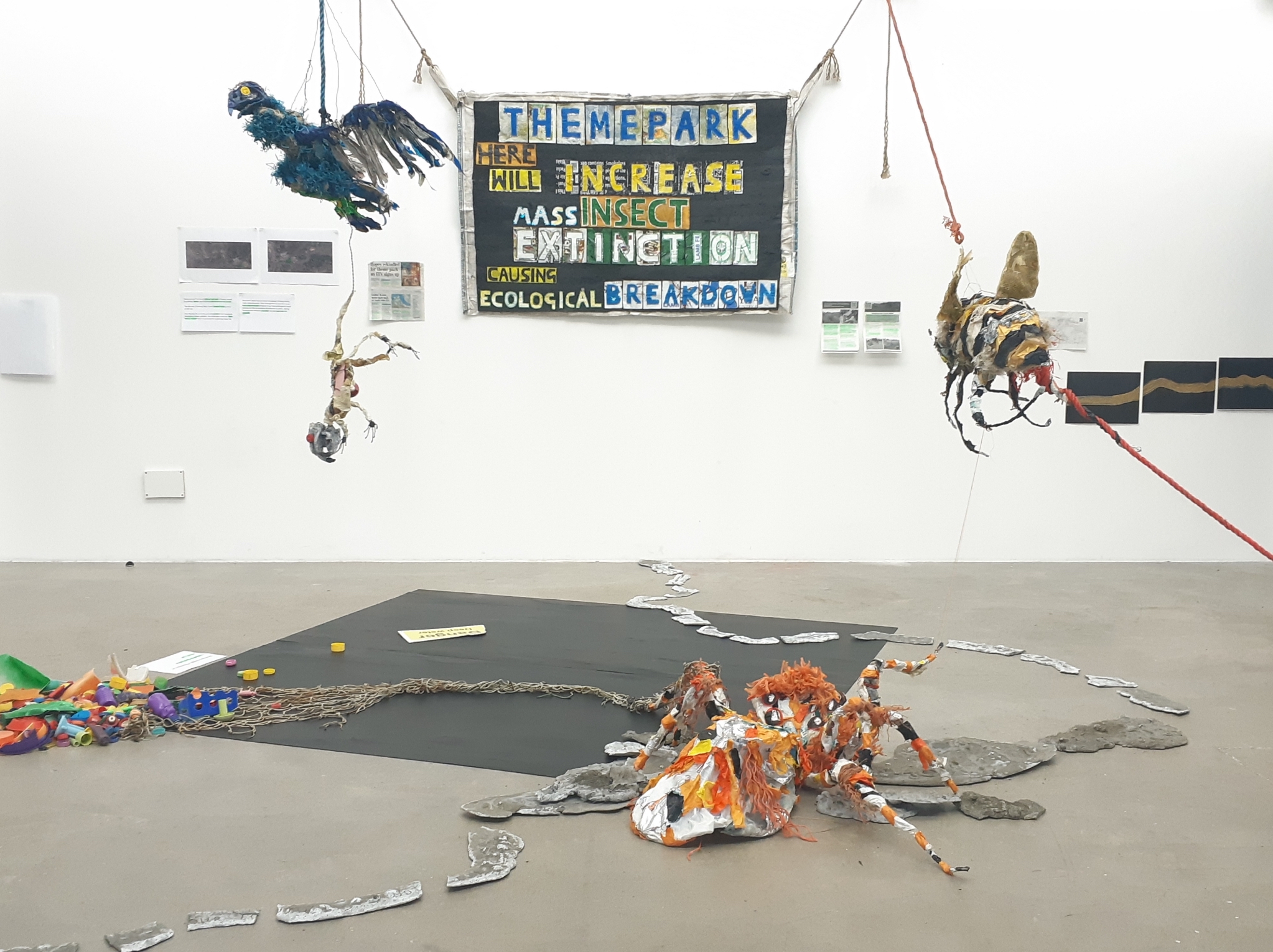 Brownfield Sister, 2019
Installation of film, sculpture, writing and research material

Found objects, waste plastic from the site, cement slag, river rope, net, buoy, stoneware ceramic



These creatures are plastic
Because of their plasticity.
Meaning, adaptability.

But soon there will be nothing to adapt,
If they can not hide from pesticide
And unrelenting ecocide.

These creatures are plastic,
Because of their resilience.

With resilience, comes vulnerability.
And this mosaic land mothers a renewed fertility.
Born from the ash of industrial activity.

You can no longer piss concrete over biodiversity.

Or develop, if its heart isn't green
For current and future ecological sustainability.

Brownfield Sister,
Hold up your green chain.

Rewild, remain.






Brownfield Sister is a deconstruction and re-representation of the landscape, offering greater context of the site,
its ecological value and the jeopardy it faces.


Central to the installation are three sculptures of Swanscombe's endangered creatures, hung in suspended animation. Circus Aeruginosus, Marsh Harrier bird of prey, a species back from the brink, Bombus Sylvarum, Shrill Carder Bumblebee, one of the UK's rarest bee species and Sitticus Distinguendus, the Distinguished Jumping Spider, found on only two sites in the UK, one of which is Swanscombe Peninsula.






Fleshed from plastic collected from the riverside, the three plastic creatures reflect their material quality in ecological terms, in their adaptability and resilience. Their sculptural dormancy, in juxtaposition to their lively animated spirits in the film Brownfield Sister (2019 2.59m), is a metaphor for the limbo space in which Swanscombe Peninsula, and other Brownfield sites, are caught within; a state of development purgatory.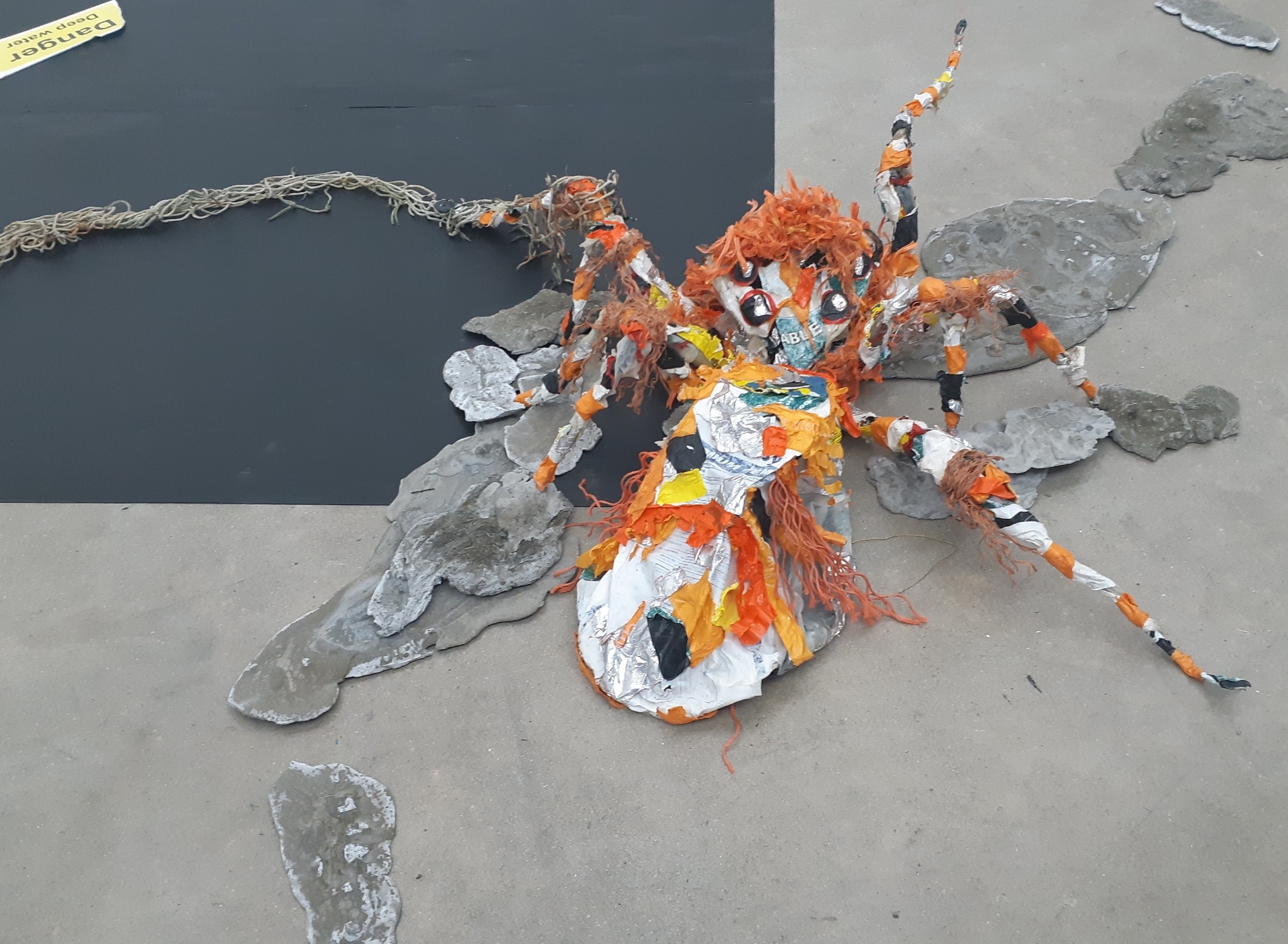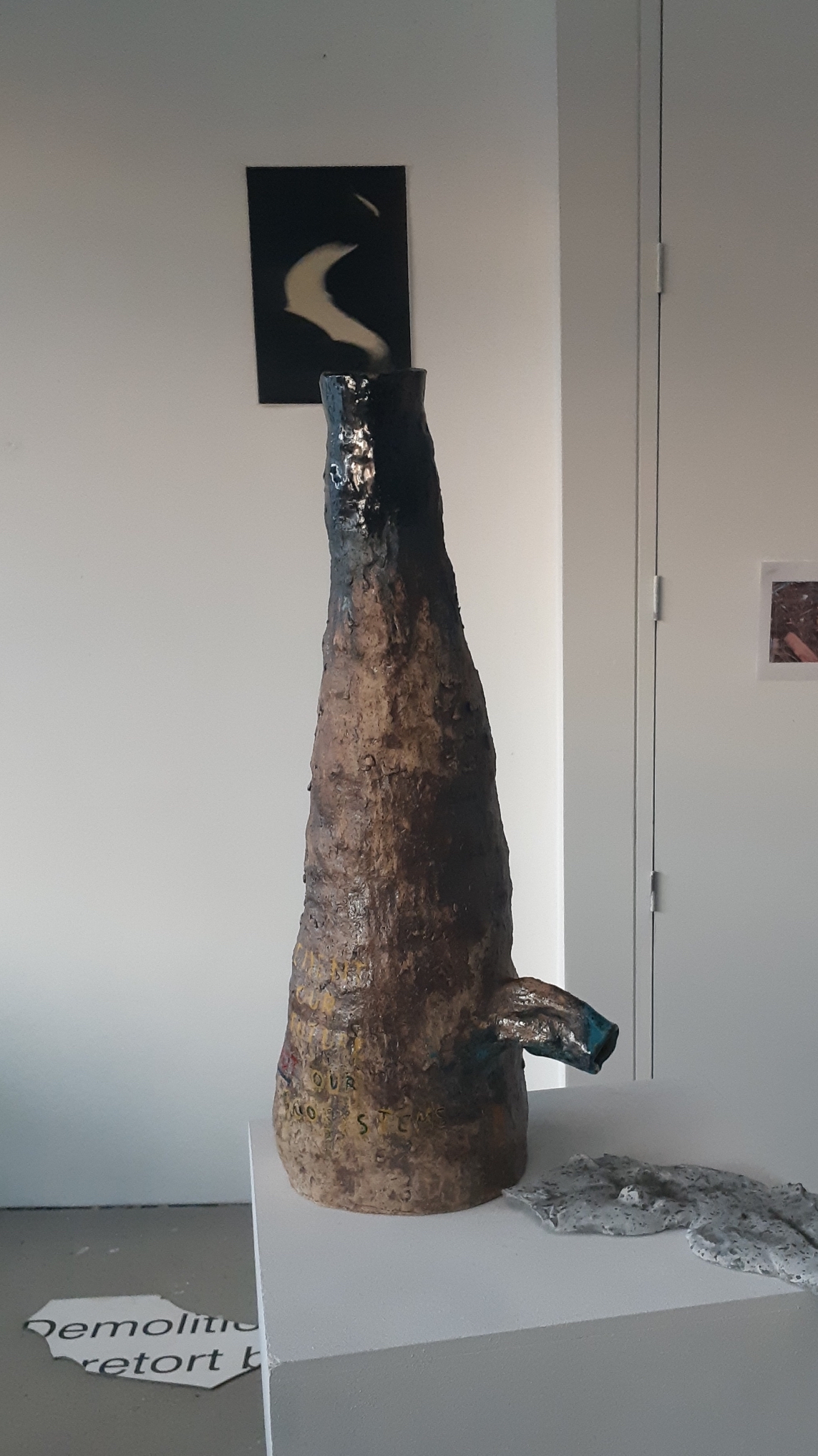 Phallic Pollution Tube, 2019
60cm x 20cm x 25cm
Stoneware, maganese oxide , ceramic glaze






Scanning waste plastics and flint collected from the shoreline of Swanscombe Peninsula for abstract animated sequences, 2019




Swanscombe Shaman, 2018. Collage with photographic material from the landscape