Swansula

A site-specific project for Swanscombe Peninsula, North West Kent.






Swansula, 2020
22.58m
Documentary of the project development conducted at The Royal College of Art





Swansula is a portmanteau of Swanscombe Peninsula, a triangle of post-industrial now biodiverse 'mosaic' of marshland hugged by the River Thames.

The site is made up of three areas of marsh surrounded by industry. The land has been left unmanaged for over thirty years allowing nature to take hold.

The landscape is home for migratory animals, wetland birds and rare insects, connecting a network of wildlife along the Estuary and beyond.

Swansula is the overarching name for an ongoing world-building project drawn from the landscape which imagines a radically artistic and green future for the site.

Exploring themes of home, ecology, conservation, magic, sustainability, community, migration, isolation and the climate crisis.


Swansula

has gone through multiple evolutions:

Brownfield Sister

, 2018

A stand against the multi-billion pound development proposal from The London Resort.

Swansula Quartz, 2020

A fictional time capsule encasing a digital collection of artworks.

Relics of Estuarine Magic, 2021

A speculative archive of artefacts, instruments of magic, relics from the future, excavated from the fictional world of Swansula -

Presented online as part of the Thames Estuary Assosiated Programme 2021



Eco-Maton


Grace at 65, 2057. 2019
Sketch for human scale narrative sculpture with moving image projected from dragonfly lens.

Swansula's Eco-Maton are radical ideas for rewilding automaton based on Swascombe's prehistoric wildlife. Fantastical sci-fi eco-bots, speculatively made of waste and plant based materials, that fill extinct ecological nieches in the landscape whilst harvesting and processing the natural materials they 'eat' ; digesting matter which is then used to make new materials.
A coming together of wildlife and industry.
These ideas were provoked by research in todays use of technology in wildlife conservation, sustainable bio-based Future Materials and their processes, bio-mimic design and artificial, augmented versions of nature that are being introduced in response to the climate crisis.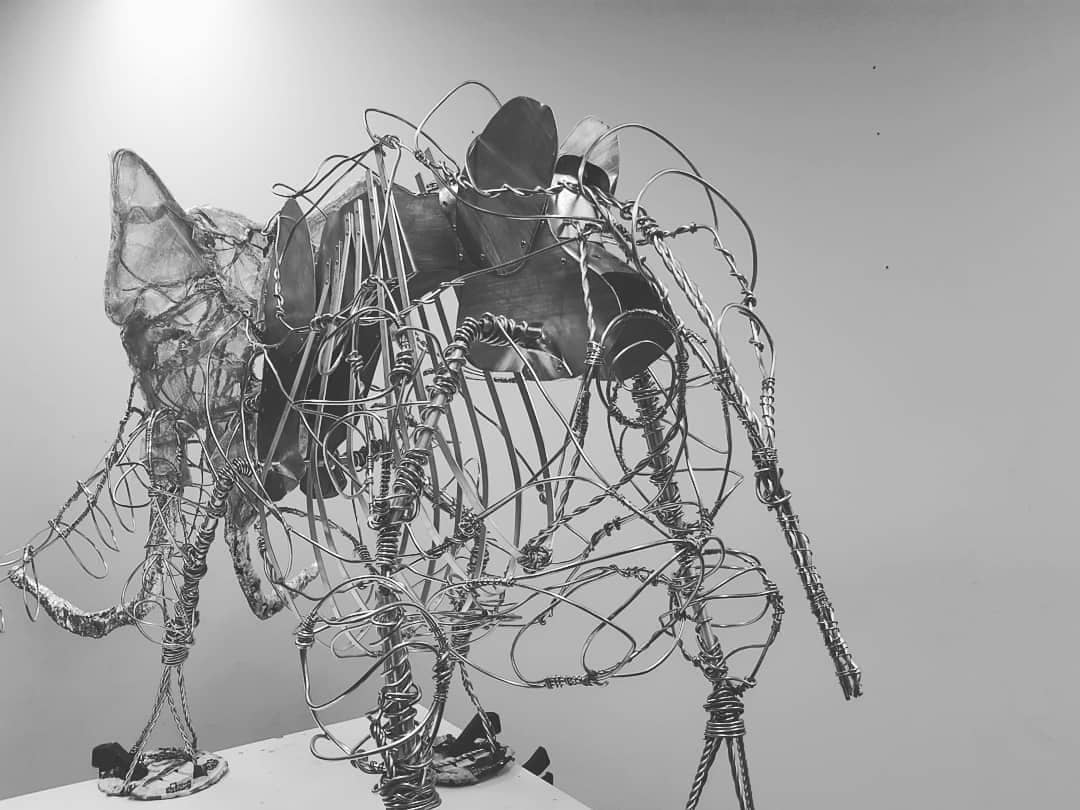 Eco-Maton Phanti, 2020
Stop-motion Animation Puppet
120cm x 50cm x 150cm

Beetroot, blackberry and madder root bioplastic, aluminium, silver, copper, brass, rose fibre, natural rubber, linen dyed with weld,recycled textile, found plastic, recycled OHP lens, copper, brass


Eco-Maton based on the Ebbsfleet Elephant, a Prehistoric straight-tusked elephant that lived during the Lower Palaeolithic period discovered close to Swanscombe Marshes.

These creatures would naturally tear up the scrub, creating better balance for wetland ecosystems, which is now being done by hand by conservationists on Botany Marsh.

Eco-Maton Phanti exsists in a future where bio-based machines aid in human conservation. Phanti distills Hawthorn and Rosehip syrup whilst chewing through raw scrub materials, which are then discharged from behind and collected by human hands for making new materials.





Poto, 2019


Inital design sketch for Poto, River Thames Eco-Maton. Based on Hippopotamous, a species that one inhabited the River. Poto grazes on Seaweeds, shreds, churns and deficates processed plant matter, harvested by the community to create new regenerative materials.
Ecomaton Poto and Lunasaw Maya, 2020
Stop-motion puppet. 120cm x 140cm x 50cm

Agar based bioplastic dyed with chlorella, recycled metal, linen dyed with weld, madder and blackberry, latex, recycled textile, waste machine parts, LED light, copper, brass, waste plastics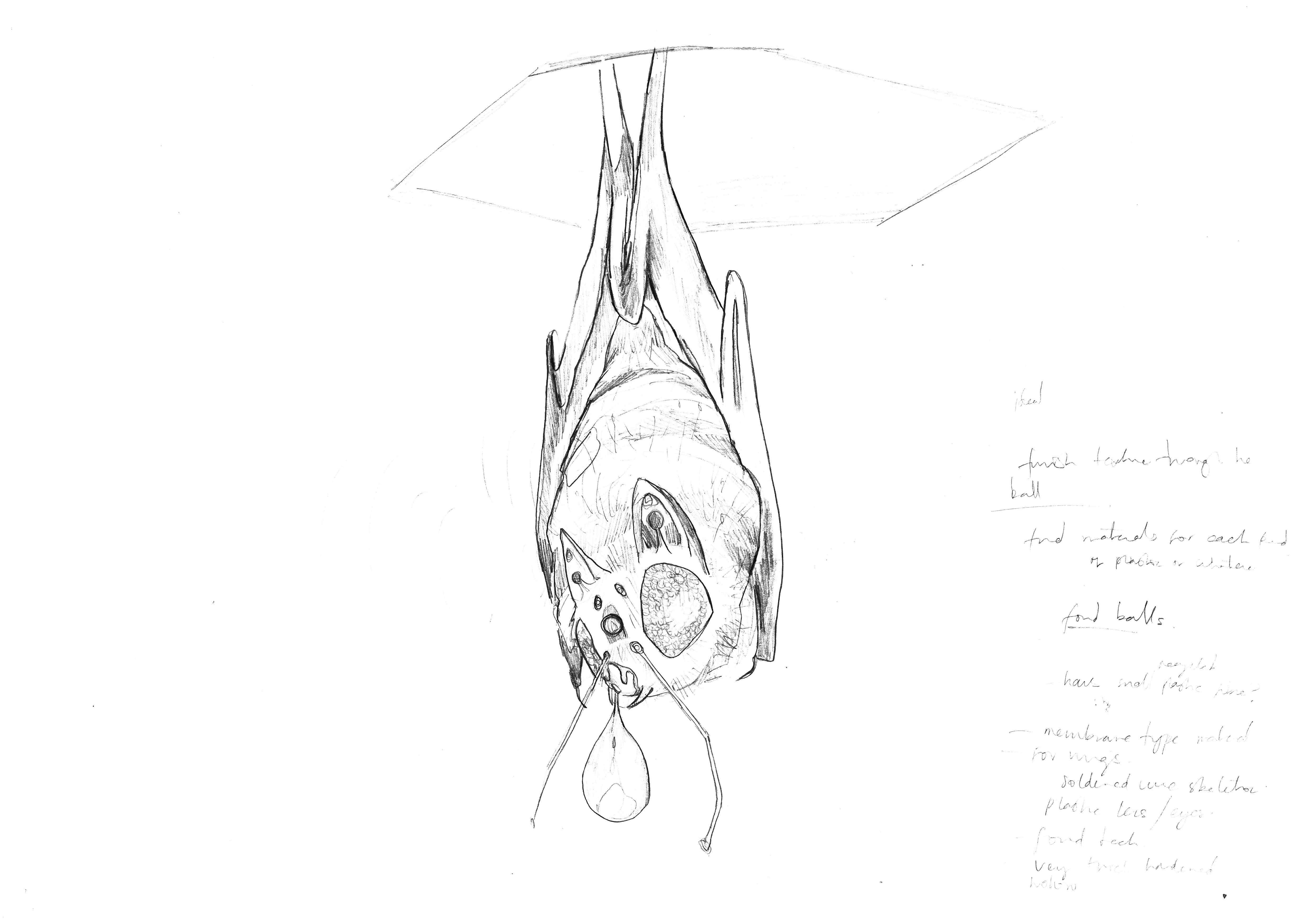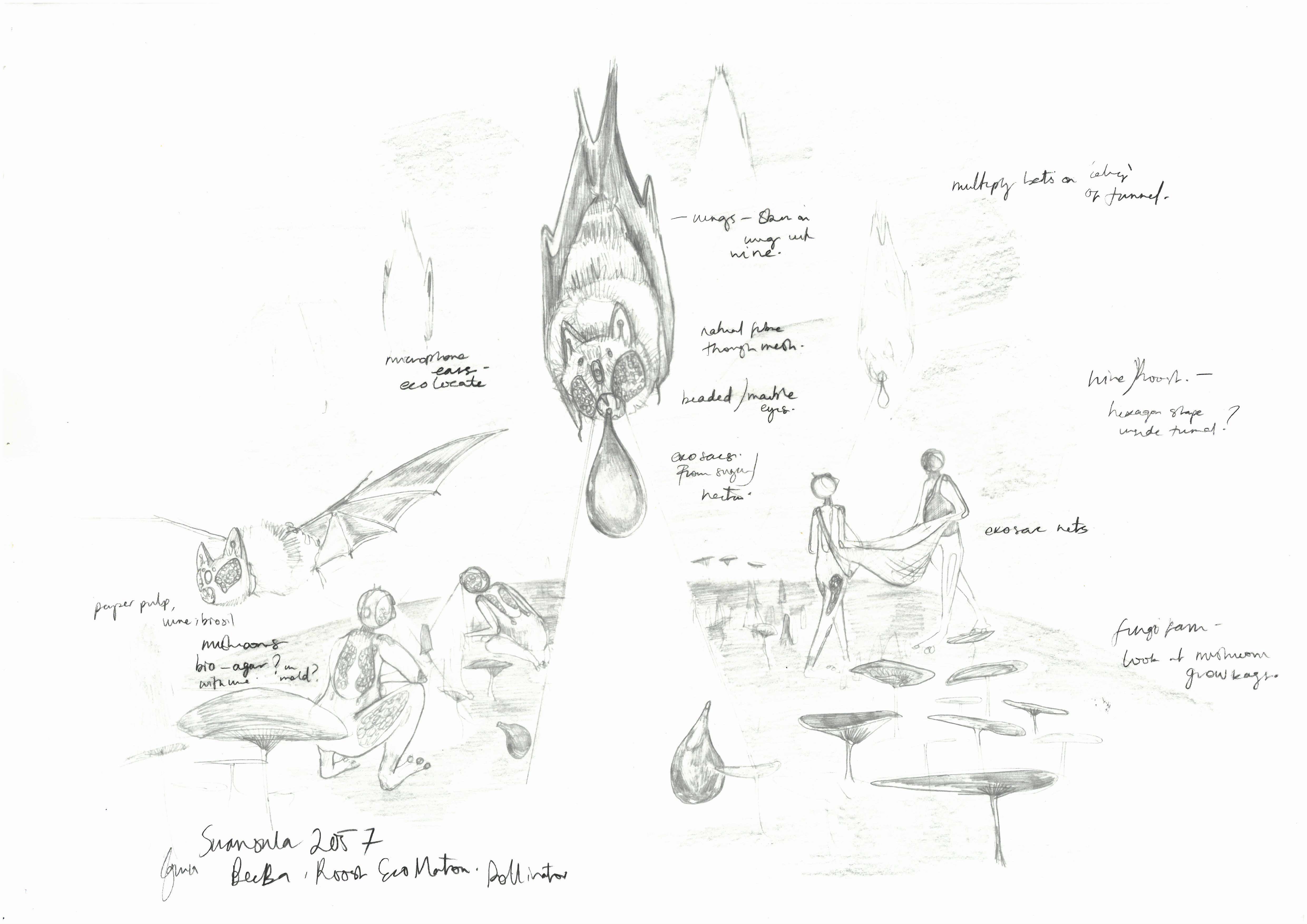 Eco-Maton BeeBa, 2019

BeeBa, a pollinating Eco-Maton secreting a nectar based bioplastic from its nose as it hands in an ex-railway tunnel under Swansula.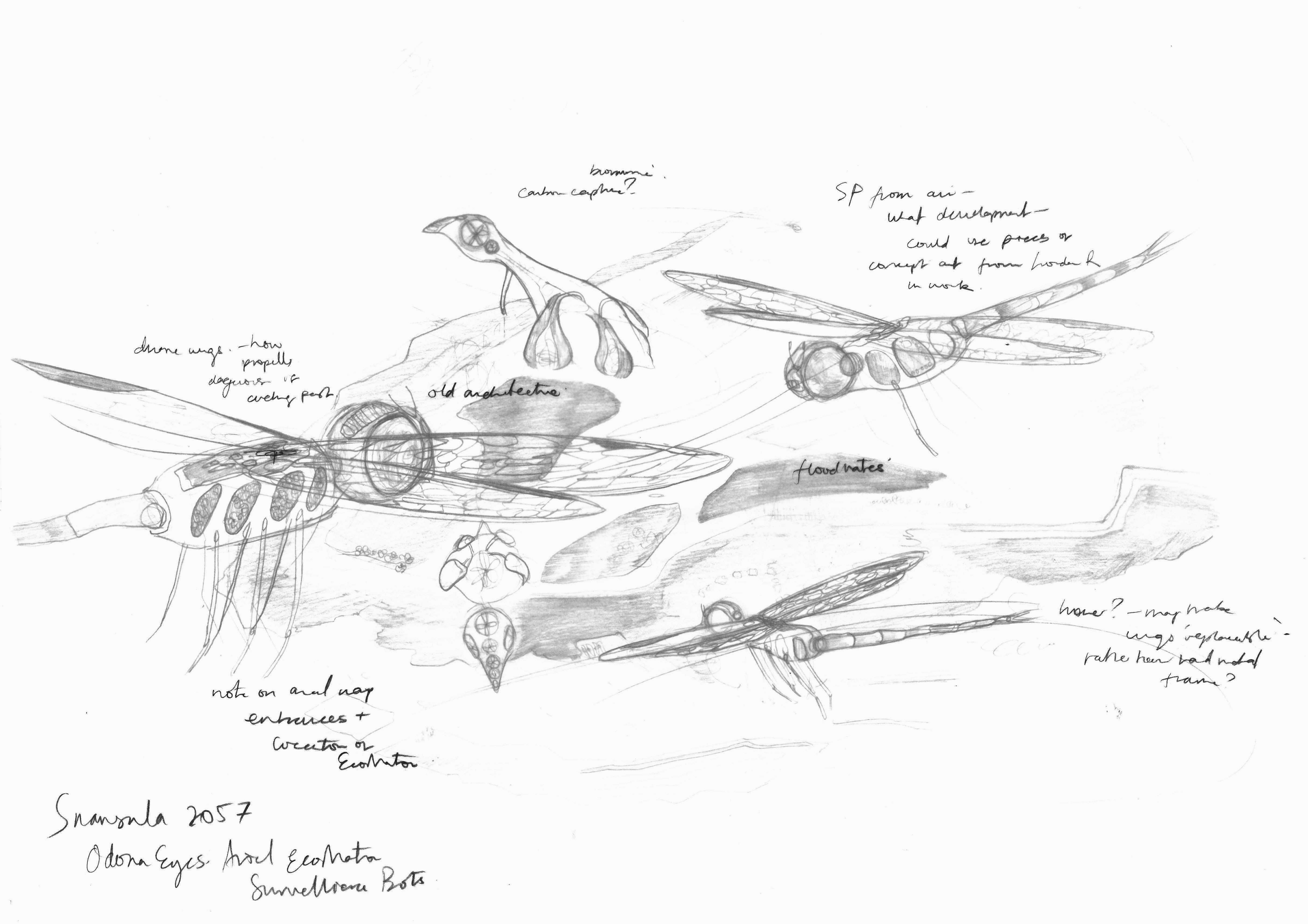 This drawing illustrates an idea that the hybrid nature-machines Eco-Maton are grown, rather than constructed like machines or automata. Their flesh is the biomaterials from which they are made. They are fed information with which to grow via a charging and feeding belt worn by a 'Lunasaw'. Lunasaw is an acronym of Swansula and the collective name of the future community.

Exploring the emotional connection between humanity and technology and automata and AI as surrogate to human relationships.