Kite Spirit and The Patchwork Storytelling Quilt
with Sita Brahmachari


Sita Brahmachari is an award winning childrens and young adults author.

Kite Spirit 2014 is a multi-sensory installation responding to Sita's young adult novel Kite Spirit. The installation was created for Pop Up Festival of Stories national tour and crafted in community art and textile workshops at the Royal Opera House's High House Production Park in Purfleet, Essex.

The installation evokes the setting of the story the landscape of the Lake District in Cumbria.



Kite Spirit, 2014
Installation made from reclaimed textiles, organic sculpture, film and sound.

We created an open sculpture making environment, where children could make story sculptures using physical treasures from Sitas stories such as horseshoes, feathers, sheep bone, driftwood, lemon soap collected in a treasure hunt of the imagination and made into new compositions that told their stories.

In the space to also discover were natural drawing materials and audio treasures in a den made from reclaimed denim.

The design workshops ran every week for six weeks, we de-constructed unwanted costumes, sofas and clothing then dyed and patchworked the installation together with embroidery and kites made from willow.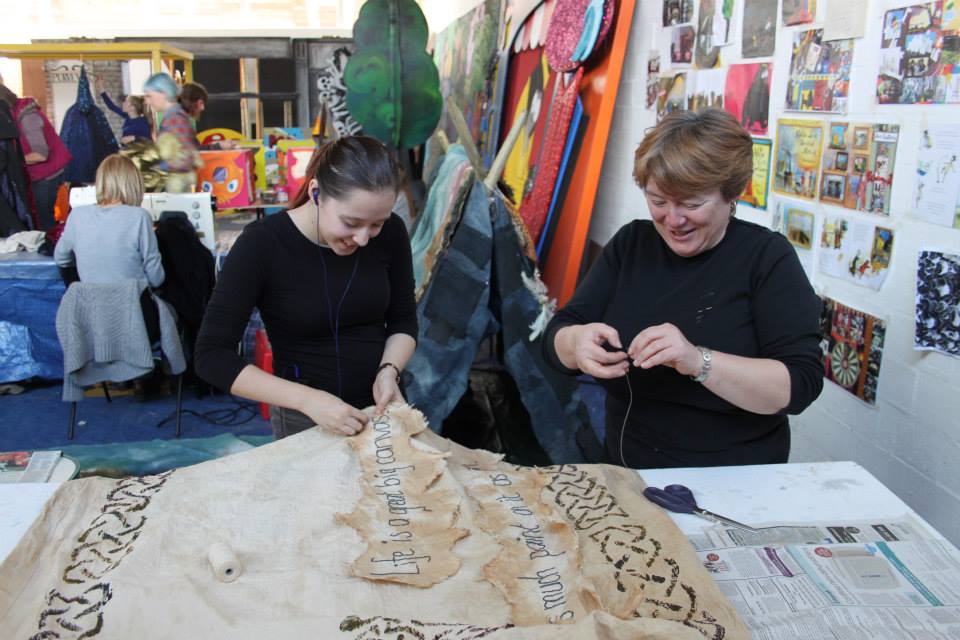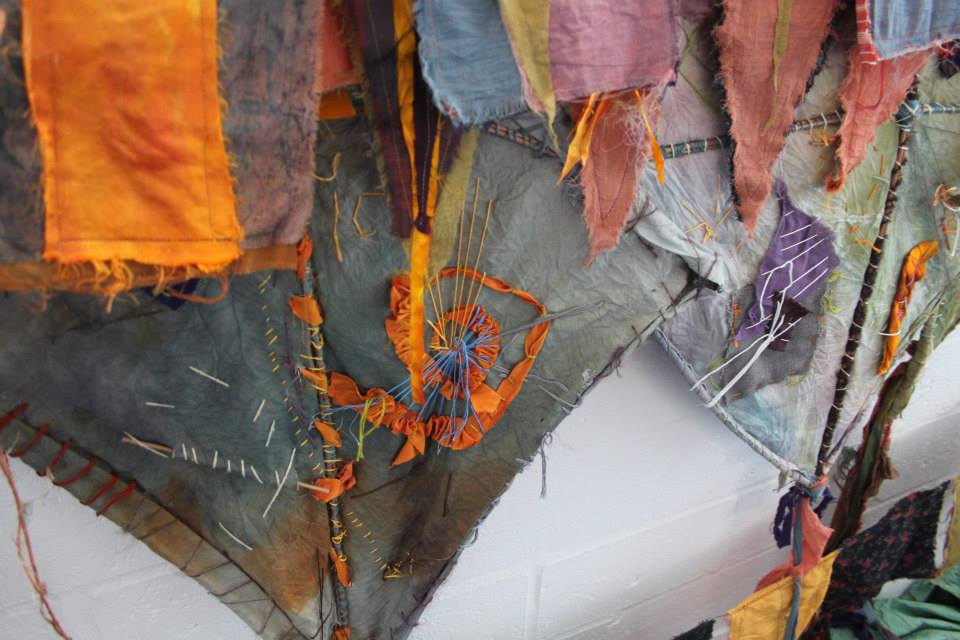 Textile craft workshops at The Royal Opera House, High House Production Park
with the community of Purfleet, Essex 2014


Patchwork Storytelling Quilt
The
Patchwork Storytelling Quilt,
2015 is a textile artwork, storybuiling, literacy and educational tool which has traveled many miles.
The quilt is made from pieces of the
Kite Spirit
exhibition as well as pieces of cloth important to Sita, her stories and their landscapes. Hand embroidered and appliqued with elements from Sita's stories by women from the community of Purfleet. The
quilt has traveled far and wide for workshops
with Sita to sessions in schools, libraries, story telling centres and festivals.
'Sita is bringing her storytelling patchwork quilt to Hay Festival. In the pockets of the quilt are treasures from all her stories. Using the multi-sensory patchwork quilt Sita explores with young readers and aspiring writers the material out of which stories are formed.'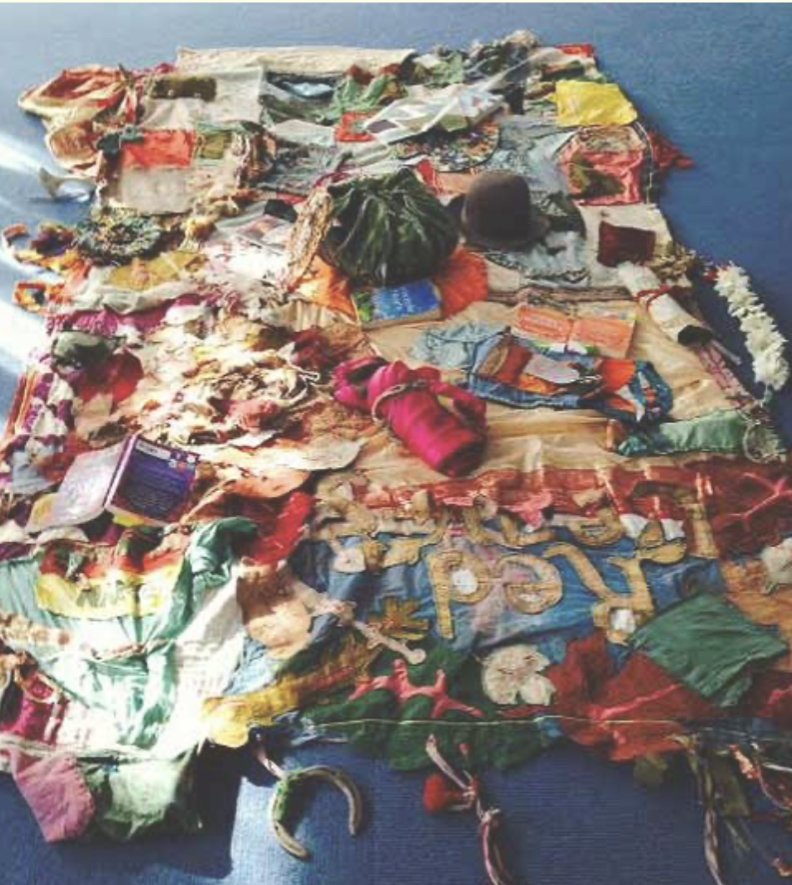 Red Leaves window display, 2015, Muswell Hill Children's Bookshop
Textile work recycled into The Patchwork Storytelling Quilt.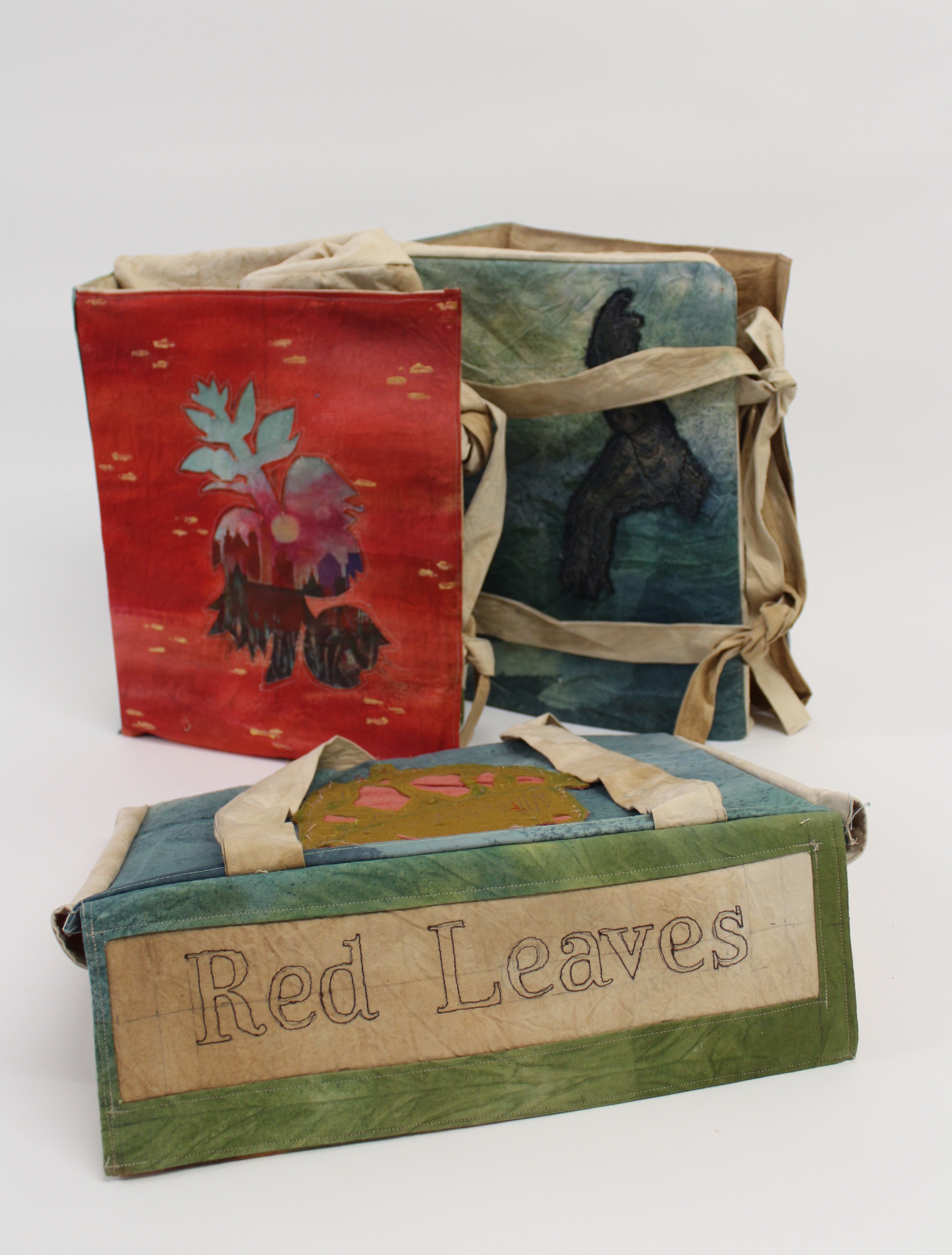 Book Bags, 2017


Patchwork Book Bags made for Sita's stories made with fabric panels recycled from the Kite Spirit installation.